Il progetto AlpLinkBioEco, finanziato nel programma Interreg Alpine Space 2014-2020, ha l'obiettivo di integrare le filiere bio based nelle Regioni Alpine, rilanciando la competitività dell'economia della Macroregione Alpina.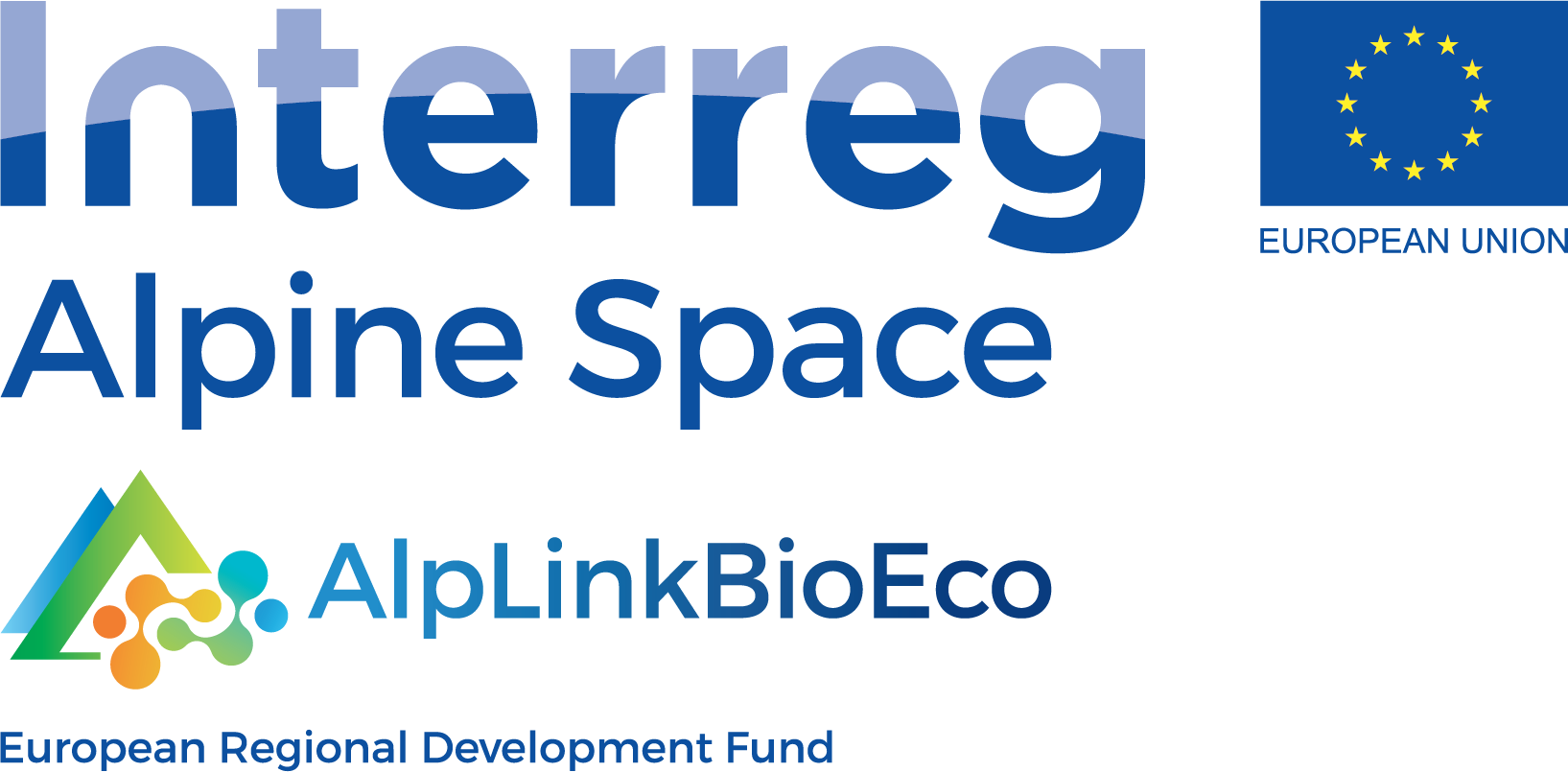 La transizione verso la bioeconomia rappresenta un importante obiettivo per la competitività dell'Europea e strettamente connessa con l'implementazione degli obiettivi 2030 per lo sviluppo sostenibile dell'ONU. Le Regioni Alpine dovranno pertanto impegnarsi a integrare i produttori di bio feedstock, produttori e imprese attive nel processo, end user per promuovere la nascita di nuove catene del valore interregionali per sviluppare processi e prodotti bio based. Ciò significa sviluppare sensibilità, valutare, selezionare e creare filiere produttive nuove per mettere in contatto gli attori della filiera e sviluppare nuove opportunità di business.
Il progetto intende sviluppare una strategia di bioeconomia circolare interregionale, che sarà sintetizzata in un paper, per costruire base per una politica coerente nello Spazio Alpino attraverso l'incontro tra attori delle filiere bio based nello Spazio Alpino, lo sviluppo di relativi prodotti ad elevato valore aggiunto, nonché la stesura di un paper indirizzato ai policy makers per lo sviluppo di una strategia condivisa nell'area alpina.
Dettagli del progetto
Nome del progetto: AlpLinkBioEco - Linking BioBased Industry Value Chains Across the Alpine Region
Programma di finanziamento: Interreg Alpine Space
Capofila del progetto: Plastics Innovation Competence Center (CH)
Partner: Fraunhofer Italia (IT), Confindustria Lombardia, Business Upper Austria (AT), Hub Innovazione Trentino (IT), Chemie Cluster Bayern (DE), Poly4Eml (SI), Slovenian Ministry of Education, Science and Sport (SI), France clusters (FR), Plastipolis (FR), Green Chemistry Cluster (IT), Technologiezentrum Horb (DE), BIOPRO BW (DE), Centro Studi Alpino Pieve Tesino (IT).
Durata: 04/2018- 04/2021
Budget: 2.036.020 € (1.730.617 co-financed by the ERDF)